DJ Seebaum, A 16 Year Old Aspiring Superstar DJ And Inspiration To Us All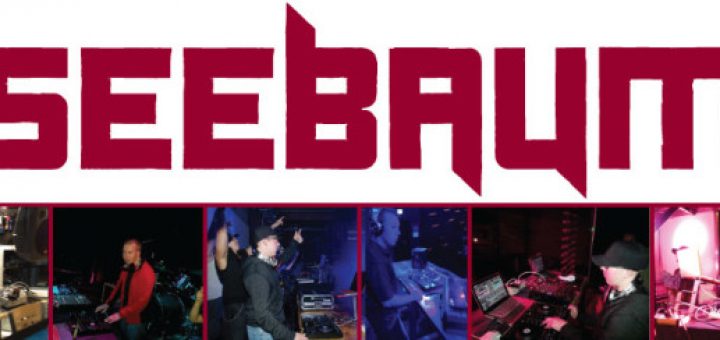 DJ Tanner Seebaum is an impressive character, not only because of his particular skill set, but also because of the trials that he has gone through in his lifetime thus far. He recently made his Las Vegas DJing debut at the world famous Rehab pool party at the Hard Rock Hotel over EDC weekend. He pumped the crowd up and kept the party going, seamlessly mixing his favorite trap and dubstep songs for the occasion.
What sets Tanner Seebaum apart from other DJs is his extraordinary talent at the age of 16 years old, and his struggle with a terminal brain tumor that has given him only a limited time to fulfill his dreams of being a professional DJ. His professional career is quite remarkable already; having DJ'd Rehab in Vegas in addition to a live-stream set via Beatport and a gig at big-time Denver venue, Cervantes Masterpiece Ballroom, to help benefit the Tanner Seebaum Foundation.
Through all of his successes and tribulations, Tanner still acts like an average 16-year-old high school boy. In an interview, Tanner talks about the pretty girls he's met while DJing, and how much fun it was to play Rehab and hang out with Fatboy Slim and Boys Noize on stage the next day. He and his father are both so positive and upbeat, even in light of the unfortunate circumstances that they must endure.
As a dub/trap enthusiast myself, I absolutely loved DJ Seebaum's Beatport set. His transitions were smooth and his track selection was innovative. He seems jovial and at ease with the mixers, CDJs, and laptop in front of him. Tanner expresses an exceptional technical understanding of the new trap sub-genre that has swept the nation in the past year. DJ Seebaum has recently updated his Facebook fan page, informing his followers of his current condition. Although he states that he hasn't been feeling his best lately and now requires the help of a wheelchair, his father has moved his mixing equipment to chair-level and he plans to release new mixes for his fans soon.
Tanner Seebaum is an inspiration for those of us who set out to achieve our dreams. He teaches us to strive to become who we really want to be and to keep up hope even when life's circumstances threaten to get in the way. He is a rare example of someone who fought through sickness and physical limitations, remained positive and driven, and got what he wanted from life.