How To Pick Up A Stripper In A Strip Club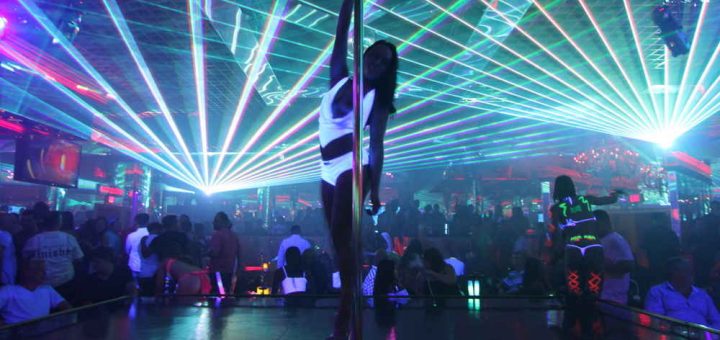 I guess that most of you (guys) would love to find a perfect way how to pick-up a stripper in a strip club without spending a lot of money on dances, cocktails or visiting the same club hundreds of times chasing after the same girl. You'd love to be noticed by the sexy stripper that catches your attention and take her home, wouldn't you? Well, you shouldn't have to worry anymore. Today is your day! We will show you some tricks on how to catch the hottest stripper in the club and have an amazing hot night with her. Yes, you read that correctly. You just need to follow some of these steps while you're in a strip club to increase your chances.
First of all, you should pay attention to the flow of the club. What does this mean? Many of the strip clubs are easy to understand if you pay attention to their inside politics and rules. Pay attention to which girls are more friendly with other customers, which ones just stand around searching for the dollar bill or which ones just sit at the bar getting drunk. All these things and much more are important if you want to get lucky and be with a hot and sexy stripper from the moment you enter the strip club.
Second, never ask boring and predictable questions. Things like: "Where are you from?" or "What is your real name?" Don't be boring when you're trying to flirt and have a fun conversation. These basic questions are being asked all night. Be creative. Remember, you are going to a strip club to get laid for one night, not to search for your next girlfriend.
Third thing is to focus on the mindset of the stripper. Maybe you know, or maybe you will read this for the first time, but almost all strippers have one important thought on their mind while they are doing their performances on the stage or sitting on your lap: "How can I make more cash tonight?" or Can I get this guy in the VIP room?" A lot of guys that go to a strip club are thinking that strippers want to get laid and they must horny, but they are wrong. They are there to make money. The sooner you understand the mindset of a stripper that you want that night, the easier it will be to pick her up. Don't be afraid to buy a dance from her. Try and connect with her physically as she's dancing for you. If you show her a little bit of your wild side and that you can be respectful, but a bit of a bad boy and fun, this will increase your chances of getting laid.
Fourth important step is to get the real number of the stripper that you've "fallen in love with" that night. Make her text you while she's on your lap or vice-versa so you know the number is real. For some guys, this step seems really difficult, but it is actually really easy if you do the previous steps right. If you stimulate her mentally within the first 2 minutes of meeting her, your chances of getting her phone number is great! Strippers love money, so without being cocky, exercise to her that you're financially stable with a great job and have money. Don't forget, you're trying to get laid, not gain a girlfriend. Being financially stable is attractive to strippers unless you're a gorgeous man then money is only a plus.
Fifth important step is to meet your sexy stripper away from the club now that you got her phone number. Seems easy, right? It's not. Now you have to make plans with her and play the texting game to go on a date. You might be able to go home with her the same night after she finishes her shift, but strippers are usually tired after work. It's always worth a try, but your chances of scoring after her shift are low unless she's drunk, high or just really horny after grinding on dick all night.
After reading these steps, are you confident now? Are you ready to pick your favorite stripper and get laid? These steps will help you pick-up a stripper in a strip club, but we are not guaranteeing anything. We never said this was going to be easy. Good luck out there!