The Biggest Nightclub Bottle Spender EVER, Jho Low Spends MILLIONS In The Clubs Using Someone Else's Money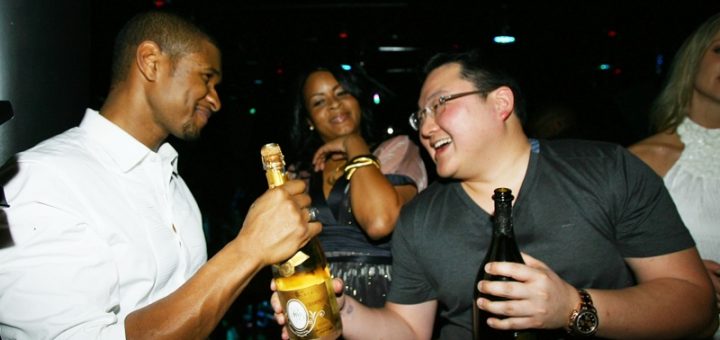 Practically everyone in the nightclub industry has heard of Jho Low (Joe-Low) by now. We've all heard the stories about every table at the club receiving surprise bottles of alcohol at their table not knowing why. One man would party and order bottles for everyone at a VIP table in the club. It was insane. The demands and requests were through the roof. Nothing like many veteran industry folks are used to seeing. There was speculation on what Jho Low did for a living, but unless you were close to him, you didn't quite know. All anyone cared about was which club he was going to attend because he had no limits on partying. His clubs of choice in Vegas were owned by Jason Strauss/TAO Group. He frequented Lavo, Marquee and TAO nightclub.
The mystery of Jho Low has come to an end. www.sarawakreport.org and London Sunday Times newspaper has dug deep and discovered Jho Low was siphoning billions out of 1MDB!
"Together with London's Sunday Times newspaper, Sarawak Report has completed an in-depth investigation into the trail of the missing billions at the heart of Malaysia's 1MDB (One Malaysia Development Berhad) financial scandal.
We have obtained access to thousands of documents and emails relating to transactions by 1MDB, including its initial joint venture with the little known oil company PetroSaudi International from 2009.
What the documents establish is that, in spite of copious official denials, the entire joint venture project was conceived, managed and driven through by the Prime Minister's associate and family friend the party-loving billionaire tycoon, Jho Low.
The documents also prove that the USD$700 million so-called "loan" that was supposedly repaid to PetroSaudi as part of the joint venture agreement, was in fact directed into the Swiss bank account of a company called Good Star, which is controlled by Jho Low.
That money was then partly used to buy out Taib Mahmud's UBG bank in Sarawak at a very advantageous price for the chief minister and his family, who had been failing to get a deal on the open market.
PetroSaudi had agreed to act as "a front" for Jho Low on such deals, according to the documents, and it was a subsidiary of PetroSaudi International registered in the Seychelles, which bought UBG, using money siphoned from 1MDB."