FAQ about Las Vegas Strippers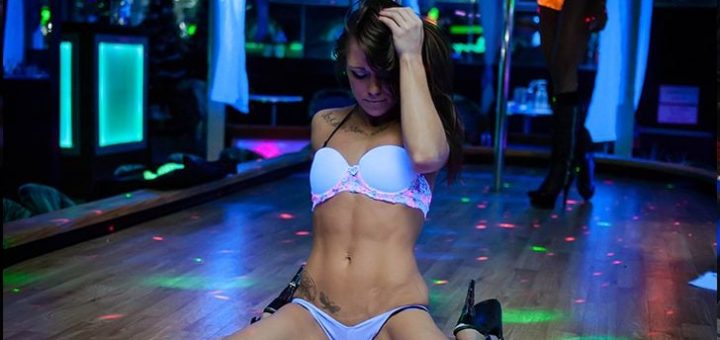 Hiring Las Vegas strippers to your hotel room for a bachelor party may sound exciting but here's a few tips you should know before making the final decision! Every company (also known as "agency") may have their own rules but this is a general guide that generally applies to most agencies.
Q. What to expect when booking a stripper for my friend's bachelor party?
A.  The entertainers come fully prepared to entertain all of your guests.  They bring all their own props ie. music, toys etc…. They play interactive bachelor party games such as feed the kitty, and titty buster…
Q. Do the strippers bring bouncers or drivers with them?
A. No, the dancers come alone or with other dancers you request.
Q. Do I have to tip the entertainer?
A.  Tipping is custom for strippers, and it also helps become more interactive with certain bachelor party games.  So be certain to have plenty of 1s, 5s and even 10s for the show and the games. Short answer: Yes, tip the entertainers. If you don't have enough to tip them, it's better not to book at all!
Q.  Do the strippers offer more then just a bachelor party show?
A.  All the entertainers are independent contractors therefore additional entertainment is at the discretion of the dancer and must be talked about only with them.
Q.  Do the girls offer 2 girl shows?
A.  Yes, most entertainers within the same agency will know each other and are more then willing to put on the most exotic 2 (or more!) girl show.
Q.  Do the entertainers get naked?
A.  Almost all strippers offer totally nude adult entertainment, don't be afraid to ask the agency if you're unsure!
Q.  How old do I have to be to book a show?
A.  Everyone at the party must be at least 18 years old with I.D. If someone looks questionably young, the entertainers may ask for I.D. from all of your guests.
Q. What kind of escorts do agencies offer?
A: Most agencies offer a wide range of beautiful escorts with different services. Most customers shop for blonde escorts, brunette escorts and redhead escorts. You can choose from caucasian escorts, black escorts, Hispanic escorts, or Asian escorts. Most agencies also have select, BBW and bisexual escorts.
No matter what your preference, Las Vegas agencies have an erotic companion that will turn your Las Vegas trip into the best time of your life.
Q. How long will it take to get a girl to my hotel room?
A: This is a very common question: most agencies will promise to deliver their beautiful escorts to your hotel room in Las Vegas within 30 minutes of the time you place your order. In most cases, the escorts arrive in as little as 20 minutes. Most escorts are waiting somewhere on the Strip. Pizza doesn't come that fast, but some escorts do!
Keep in mind, Las Vegas can be a busy town (even more on the Strip), especially during big trade shows or major events. Ask your agency for a number to call in case the delivery time is too long.
Q. What if I just want to know the price? I don't want to book yet.
A. Most agencies never publish their prices. If you want an idea of the prices for sending escorts to your hotel room, look for the agencies that do publish on their website but make sure to shop around! The ones that publish their prices are generally the most expensive ones!
Once you shopped around, give a few agencies a call and then make a final decision. Most customers get overly excited and book the first available agency, do not make this mistake!
Q. Why do they ask for my mobile phone number?
A. They need your mobile phone number so they can contact you to confirm your reservation. They also need it in case your escort needs to call you in the event she can't get past security to come upstairs to your room.
Q. Why do they need my last name and hotel room number?
A. You are requesting an adult-oriented service. The agency must make sure you are of legal age. The easiest way to do this is to confirm your hotel reservation because our local law says you must be of legal age to reserve a room in Las Vegas. It also makes it easier for the entertainer to find you once everything is confirmed.
Q. What if I don't have a hotel room yet?
A. You need a hotel room at which your escort can meet and entertain you. Most agencies will not book for you if you do not have a hotel room.
Q. Will the hotel know who you are when you call?
A. Absolutely not. The agency will simply call the hotel operator and ask if Mr. (your name) is staying in room (your room number). They don't say who they are and they don't ask to be connected to your room. Once the operator confirms you are staying at the hotel, they will thank them and hang up because your privacy is very important.
Q. What will you do with my personal information?
A. Ask your agency directly. Most agencies will take your privacy very seriously and will not share strictly confidential information. Do not ever book with an agency that cannot guarantee confidentiality.
Q. How do I pay for my escort?
A. In most cases, when your escort arrives at your hotel room, please be ready to pay for your reservation with cash or credit card. If you need to use a a credit card, your escort will accompany you down stairs to the casino. If you need to make an anonymous transaction, please ask your agency directly if they offer that option.
While most of the clients prefer to pay cash, agencies do accept credit cards. However, for your security, you should not provide the credit card information in advance. If the agency is unwilling to do this, DO NOT BOOK. After booking, simply tell your escort immediately upon arrival at your hotel room and she will explain the details.
Q. Will my escort come straight up to my hotel room?
A. Yes, your escort will come directly to your hotel room unless your hotel requires guests to scan a room key in the elevator. In such a case, your escort will call you and let you know where to meet her so you can meet and take her back to your room. Don't worry: she'll be very discreet.
Q. What if I don't like the escort they send to me?
A. Unfortunately, there's no straightforward answer that applies for all agencies. The general tip is that you may simply turn the escort away when she arrives and call the agency again explaining your dissatisfaction. This is another reason why you should never pay the agency in advance. Keep in mind that some entertainers will attempt to coerce you into paying for their wasted time! This can lead to a tough and frustrating situation, the best idea is to call the agency you booked with.
Q. What will my escort do when she arrives?
A. Your escort will come to your hotel room, collect her appearance fee, then strip naked and dance for your personal entertainment. She may put some music on while she dances. She may even indulge in some dirty talk to get you excited – just like a stripper in a gentlemen's club. But better because you'll get the most personal and erotic entertainment experience in the privacy of your hotel room with no prying eyes watching you. Just remember, prostitution is illegal in Las Vegas. Prostitution is legal in the state of Nevada but not in Las Vegas.
Q. How long will my escort stay with me in my hotel room?
A. There's no limit for the time the escorts spend with clients. As long as the client behaves like a gentleman and the escort is comfortable, she may stay as long as it takes to ensure you have a wonderful time. Just remember to tip your escort! While there's no limit for the amount of time an escort will stay with you, this isn't a slumber party – most escorts will not sleep over at your hotel room.
Q. Are the escorts clean?
A. Feel free to ask your escort to take a bath in your hotel bathroom.
Q. Are the photos on their website really the girls I'll get?
A. 100% no. Despite what agencies might tell you, the girls on their advertisements are usually stock images! Pictures depicting escorts are usually stock images of commercial models closely approximating the actual appearance of the escorts represented.
The reason they use stock images is to protect the privacy of our Vegas escorts. It also protects YOUR privacy by ensuring your hotel's security doesn't have a picture of your Las Vegas escort on file, making it easy to identify her AND what YOU'RE up to in the privacy of your room. If you don't like the Las Vegas escort who arrives at your door, you can send her back and contact the agency again.
Q. Will the escorts entertain women?
A. Yes, just mention to the agency in advance. They will have a large number of bisexual escorts who absolutely love entertaining women alone or men and women together. The girls are ready to swing which ever way you want to go as long you as let them know in advance.
Q. Do you think they have shemale or transexual escorts?
A. If you're ready to take a walk on the wild side, you can absolutely ask for shemale or  transgender Las Vegas escorts who are ready to strip naked and dance in your hotel room.
Q. Do you provide escorts for bachelor parties?
A. Absolutely. Bachelor parties are a big part of the agency's clientele. You can book as many escorts as you need or call the agency so they can customize a bachelor party experience just for you and your friends. Ask for escorts who love to perform together or for groups.
Q. I have more questions!
A. If you have other questions, the best way to get answers is to call the agency. An operator will be happy to answer all your questions.