Getting To Know DJ Dre Sinatra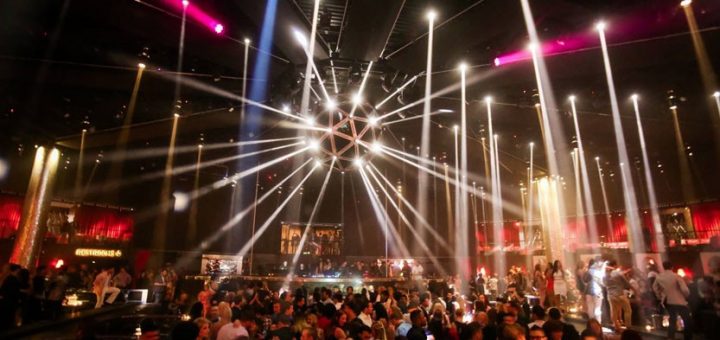 From a kid doing house parties to a becoming a full time DJ to the celebrities, DJ Dre Sinatra is a "keep it real" type of guy and has a lot of talent. His movement, "Young California" is stronger than ever and he remains that same guy no matter what he gets involved with.
1. Where are you from and where do you currently reside?
I'm from the Valley in San Fernando California and currently reside in North Hollywood California.
2. Where did your career start and how did you become a DJ?
My career started back in the day doing house parties as a DJ because I couldn't do any other instruments like the drums or the piano.
3. I'm aware of you being Ray J's official DJ. For those that may not be aware of what that means, can you elaborate on what it does mean to be his DJ?
Basically, I go on tour with him, help with a lot of other stuff business pertaining to his career, getting shows, selling versus and other business related to my industry. Not only that, but being a good friend to him. He's like a big brother to me.
4. Were you around Ray J during the time of him releasing his sex tape with Kim Kardashian? If so, what was life during this time for you?
I'm going to skip this one. It really has nothing to do with me.
5. How does being a DJ that travels around the world effect your dating life?
It affects my dating life because I'm always going to different places, so you always want to have your options open, but you fall in love one day and the next you fall in love all over. So, it's hard to settle down when you're constantly traveling around meeting all these beautiful women. It's hard, but it's possible to have a relationship with the right woman.
6. You worked with Power 106 fm in Los Angeles, California. Take us through that experience. How did that happen and how long were you there?
Yes, I worked with Power 106 in Los Angeles through a couple of friends of mine that asked me to put a special mix together for a special guest spot called, "The Jump Off" mix that runs every weekend where they invite a DJ to put together a mix. It's pretty much a mix that you have to put 2 or 3 weeks of your hard work and heart to make it sound like something they don't normally play. It happened to get played when I was on my way to Germany and I couldn't hear it when it got aired, but when I got overseas, I got a lot of texts and emails in response to it and it was a great look. I just wish I was home to listen to it and experience it when it aired live to capture that moment.
7. Where are some of your favorite cities in the US that you dj'ed and a few places you dj'ed out of the country that you can look back through the year and say, "man, that was dope."
Well, during the New York Summer Jam with some of the biggest artists in the world and one of the biggest stadiums in the world and one of the biggest stations was a big experience for me. It was something I had set out to accomplish and dreamed about and I accomplished it and I was very proud of myself because it was a goal I set when I was young.
8. You've made your way over to television. What can you tell us about that?
I basically got put on TV because I was at the right place at the right time. It wasn't something I was really pursuing; it was something that just happened. Like I said, it was just a right place at right time. It was just natural for us to cross over to the TV world because that's what we do.
9. Do you feel like being on TV helps your career or does it not matter? Your success would be the same without TV?
Being on TV is whatever you make it and it depends on how you portray yourself. I think it helped me because when I go around the country, people recognize me and can put a face to a name now. That definitely helps. The situation I was in was kind of a sticky situation and thankfully I was able to get out of it and not just get pigeon holed into being a character on reality TV which is something I worked hard on. I spent a lot of time working on my brand, so I didn't just want to wash it away for 15 minutes on TV.
10. I've learned recently you were a clothing ambassador for some major clothing brands. How did you get into this and what can you tell us about this venture to give insight on what being an ambassador entails?
I work with a couple different clothing brands. A couple clothing brands are Crooks and Castle, Popular Demand and others and what I do is go out there and endorse the brand to work celebrities and other DJ's or other talent and work with people we feel should be wearing the clothing. My job is to get the clothing in their hands. As far as that, it's a great little situation that came about from dealing with these people that own the brands. We have been doing a lot of launch parties in Los Angeles, certain releases and collaborations. It was something I always wanted to get into. I'm just thankful that these clothing brands trust me enough to endorse them and have them endorse me as well.
11. Speaking of clothing/gear, your back-pack was recently stolen from a DJ gig. What and where did this happen?
Recently my back-pack was stolen from a gig in Hollywood, California. I turned around and someone snatched my bag. I first I thought it was a joke, but then when the back-pack didn't pop up, I realized it was the real deal. Luckily, I was DJ'ing with my laptop and I had most of my equipment so, all they took was a microphone and a Jordan back-pack. Those ratchet bums can have it. *Laughs in background*
12. You seem to be quite the ladies man. What type of women do you like? Do you believe that being a DJ helps with getting women?
Do I consider myself a ladies' man? I don't know. I just have a lot of lady friends. I don't consider myself a ladies' man. As far as a type of woman I like? I like a woman that isn't really involved in the scene, isn't at every other bottle and every other table in the club, and just a genuine down to earth girl that has her own things going and wants her own things in life. DJ'ing definitely helps get girls. There are a lot of females that just like being around the scene and that atmosphere. To me, I don't pay attention to them. I don't like those types of girls. I know a lot of DJ's that wouldn't be getting play if they weren't a DJ. I can't deny it definitely has helped me as well in some situations.
13. What was the best party in your life that you looked back after and said, "wow, that was an amazing experience like no other?"
I would have to say the Hot 96 Summer Jam. Hottest artists, hottest stadium and was something I always read and dreamed of. It something I could die happy and say, "I did that." It was something not too many can say they have done. It was a blessing to be on that HOT 97 Summer Jam stage.
14. Although you're Ray J's official DJ, have you ever DJ'ed for any other celebrities? If so, who?
I've DJ'ed for and a lot and worked with a lot of major celebrities. From the biggest pop groups on earth to a lot of up and comers. Even meeting people like Wiz Khalifa early in his career and thank god I have been able to work so many talented people. We have been able to share the stage with some of the top people from Whitney Houston, Miley Cirus, Wiz Khalifa and Jonas Brothers etc. There are not many people I can't say we haven't worked with or shared the stage with.
15. What is one thing in 2013 you wish to accomplish?
Working with more brands, corporations and helping our young California movement really get going in full gear as far as what we are trying to do as a whole collective from up top to down bottom.
16. You speak about haters often and in the entertainment world, there's a lot of them. What keeps you motivated and continues to inspire you in your career?
What keeps me motivated does not have to work a 9 to 5 job. I really don't care what everyone else is doing. I've always been that way. We do what we do and everything else falls into place. It's always been about work. Even when things are tough all you can do is work through it and get to where you need to be. I've never complained to where I'm at. If I should be complaining to anyone, it's to me because maybe I'm not working hard enough to get to where I need to be at.
17. What is 1 thing people don't know about you?
That I listen to rock music, but love playing hip hop as a DJ.
18. Where do you see yourself in 5 years? What are your goals?
To eventually manage other talents and artists and start our own successful company, have a crib, family and a fly ass wife.
19. Talk to me about Las Vegas Nightlife. How do you feel about how the DJ community in Vegas relates to California? Is it easier or harder to get DJ'ing gigs in either city?
As far as the DJ nightlife in Vegas; You have a lot of people fly in from all over the world. It has to more pop and open format to accommodate to that. As to California, the gigs we do, it's more industry and hip hop driven. So, I don't to play a lot of the same music I would have to play in Vegas. The biggest difference in California and Vegas, California we close the clubs at 2am. Vegas they party till the sun comes up so there is a lot more music being played and different cultures listening to it.
20. What are you favorite nightclubs and party pools in Vegas and why?
Some of my favorite nightclubs are Haze Nightclub because we have gotten to play there and Chateau Nightclub because they play a lot of hip hop. Like I said, I love hip hop. I play open format and whatever is asked of me, but there's nothing like hip hop at the end of the day. Especially, when you're in Vegas because a lot of the clubs are playing pop and house music. Pool Parties? I mean, I think Bare pool is cool because it's low key. Rehab is always fly, but it's always hard to get in unless you're dropping stacks or with the right people. In Vegas, I don't really like going out unless it's for work and we are getting paid.
21. For those looking to become a DJ, what advice can you give them to do so and how does one have a successful career doing so?
I say pay your dues from the bottom to the top. A lot of these younger cats have a hard time paying their dues and doing their research of where this DJ shit came from and what it's really about. The best thing to do is pay your dues, do your research, stay persistent, stay respectful, be humble, and be out there as much as possible shaking hands.