Vegas Native Cy Waits Opens Doors To Adore Nightclub In Miami Beach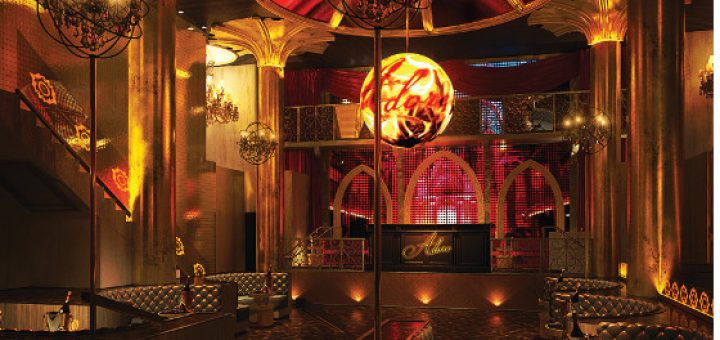 The wait is over. The doors to Adore Nightclub in Miami Beach, Florida are finally open as of this week. It's been a hell of a journey for many employees including Cy Waits. Cocktail waitresses and VIP hosts quit jobs in Los Angeles, California and Las Vegas to move to Miami to work at Adore nightclub. With the delay going on, they needed to make a living so some of them moved back. One employee said it was a rough decision knowing whether to stay or not when no one knew for sure when the club would finally open. Bills needed to be paid and mouths needed to be fed.
Having a great deal of momentum around the world behind an opening of a club and then having a few minor delays that kept them from opening may or may not have effected them. What can be said is the delays were out of Cy Waits hands and he is happy to finally open the doors after a 3 month process of getting licenses approved that should have been approved a while ago.
Rumor has it that a fellow club owner of Cy in Miami that goes by the name of Dave Grutman (Owner of Story Nightclub and LIV Nightclub) has been bragging behind the scenes about being the culprit behind the delay. Rumor also has it that Dave Grutman was paying off city officials to keep certain licenses from getting approved which kept Adore Nightclub from opening (said many sources).
People I spoke to in Miami are speculating the motive of Grutman doing this was payback because he felt Cy stole Grutman's employees to go work for him at Adore Nightclub. I am unaware of further issues Cy and Dave Grutman may have had prior to the Adore Nightclub opening drama, but I am aware of how Cy Waits feels about it all.
Regardless of the monetary blow the employees and Cy have obtained, when I asked Cy how he feels about all that has happened, he didn't want to comment in detail on the matter with Dave Grutman, but he replied "I wish them the best. I love to just focus my energy on what I do and hopefully add to this great city."