Justin Bieber Banned From Miami Nightclubs — They're Tired Of His BS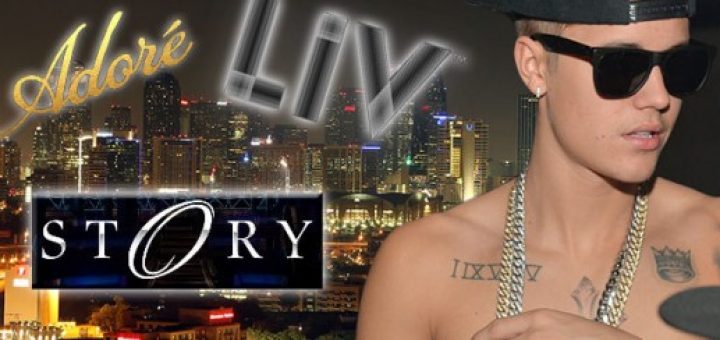 Strong move made by these 3 Miami Nightclubs. TMZ reported several hours ago that Justin Bieber was banned from Adore Nightclub, LIV nightclub and Story nightclub. Anything with Justin Biebger's name in it is big news, right? You guys love to hate this guy. Read the report made by TMZ below. Photo credit above: TMZ.com
Justin Bieber was persona non grata at the hottest nightclubs in Miami this past weekend — they ALL refused to let Bieber inside … because he's a bigger headache than he's worth.
Club sources tell TMZ, Bieber's people called ahead last week, asking to reserve tables at LIV, Story, and Adoré while the Biebs was in town — but the singer's camp was denied at all 3 locations.
We're told Bieber's people begged and pleaded, promising to spend big money on bottles if the clubs granted Bieber entry, but the clubs didn't budge.
According to sources, there were 2 reasons for refusing Bieber — first, he's not 21 … second, the last time Bieber went big at a Miami nightclub he was arrested for DUI.
The DUI resulted in a ton of negative press for SET nightclub — where Bieber had been partying prior — and the guys at LIV, Story, and Adoré just didn't think Bieber was worth the trouble.
We're told the clubs offered to let Bieber in if he agreed to perform a song — since performers don't have to meet the 21+ age requirement — but Bieber turned them down. And no one cared.
Bieber ended up having a low key night Friday night at Cavalli Restaurant and Lounge. It's unclear where he landed Saturday night, but it was NOT at any of the big clubs.