6 Things To Be Aware Of On Memorial Day Weekend In Las Vegas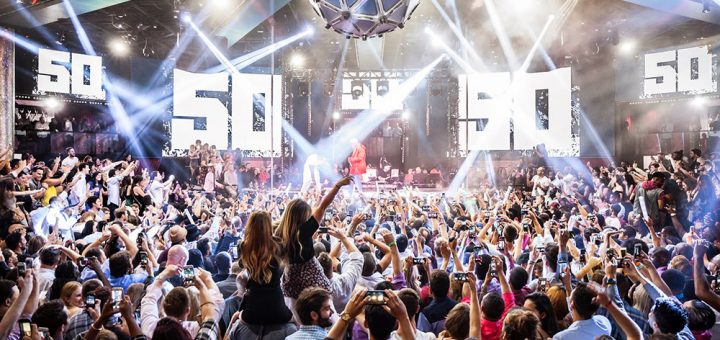 Some people try and debate the level of service that needs to be conducted for Memorial Day Weekend in Las Vegas. I've seen several amount of people claim to provide great customer service and are the "best" in the business when it comes to VIP services, but I beg to differ on their claims. Slapping a few words together to insult your potential clientele on social media is probably the last thing they should be doing if they were the best and actually cared about the people they would potentially be taking care of. I've seen some pretty rude stuff being blasted out via Facebook by these so-called professionals to try and discourage people with some type of budget to contact them this weekend.
Providing great customer service in the nightlife is about as important than actually executing the plans you have made with your clients. Shoving down the clients throat and reminding them how the prices are inflated during MDW and saying "if they don't want to pay it, someone else will" is an asshole move and probably not going to get you very far. You're basically saying "fuck you" if you don't want to pay these prices this weekend, but the rest of the year I got you. Not the way any real professional would conduct themselves and I question those people (clients) that think it's not a big deal and continue to use these type of individuals in the future.
No one wants to be told they're not important if they don't want to pay these inflated prices for 1 weekend. Fact is, Vegas has become so saturated and there are so many venues open now that there is literally something to do for everyone. MDW is without a doubt one of the busiest weekends in Vegas. Yes, prices are inflated, but not everywhere. I have good news for those that don't have $10k for a VIP table. There are clubs that will accept you and have packages that will fit your reasonable budget. You just need a proper host to explain this to you.
Below are 6 things to be aware of this Memorial Day Weekend:
1. Pre-book
MDW is only a few days away. If you haven't pre-booked your tables or plans with your host, get in touch with them asap. Any good host will allow you to put down a deposit for your party which will secure your plans during this busy weekend. Last minute reservations are harder to handle on our end when you don't make arrangements ahead of time. Pre-booking guarantees your reservation and most of the time gets you a better deal than walking up to the ropes with the other 1000 wanting to do the same at 11pm the night of.
2. Inflated pricing
Yes, all of the top tier nightclubs do inflate their pricing (the amount of money you need to spend on your bill). Don't be discouraged by the word inflate. Sometimes a table that may not be in your favorite location will only be $500 dollars more than normal. Inflation doesn't mean $100k. The lower tiered nightclubs are searching to get business and aren't so bad. Your host should be taking your budget for the group of per person and making phone calls to see which venue is your best option and if he or she is any good, they will find something in town to accommodate you. It may not be exactly what you want this weekend, but the options are there. Don't let him or her tell you otherwise.
3. Being on time
MDW is one of the busiest weekends of the year. If you get a table or have your host walk you in, the importance of getting to places on time and actually a little earlier than normal will benefit you greatly. The nightclubs open earlier this weekend to accommodate the large crowds. Being on time is one of the most important things you can do this weekend to ensure satisfaction.
4. Comp bottles and discounted pricing
This isn't the weekend to ask for these things. Save it for another weekend. I understand you may not have much money or have all girls with you, but MDW isn't the weekend the club needs to give away these things. Have your host look into deals around town and see what fits your budget. If you don't have any money and you're looking to go out, maybe a nightclub isn't the place for you. There are many alternatives though. It may not be what you want, but the options are out there.
5. Be patient and courteous
Busy is probably an understatement for this weekend. Listen to your host on arrival times, be patient with him or her when communicating via text and if you have any questions about what he or she is telling you, you can always use someone else. I promise you won't end up on a gossip website if you use another host. It's the nature of the business and if the host loses you as a client, that's their fault. He or she can't be mad at anyone else but themselves, so don't worry about what your host thinks of you or them being mad at you. You're the client spending the money, proper customer service to you is expected and should be demanded or their loss. Always remember, communication is KEY.
6. Your receipt
Make sure to look at your receipts through out the weekend before signing the check. Don't deal with over-charges when you get home after you signed for them. Once you sign and leave, your case to correct any problems isn't strong. You don't want to get home and see extra charges! Don't get caught with your pants down with any surprises.