Tips For Making EDC Your Best Festival Experience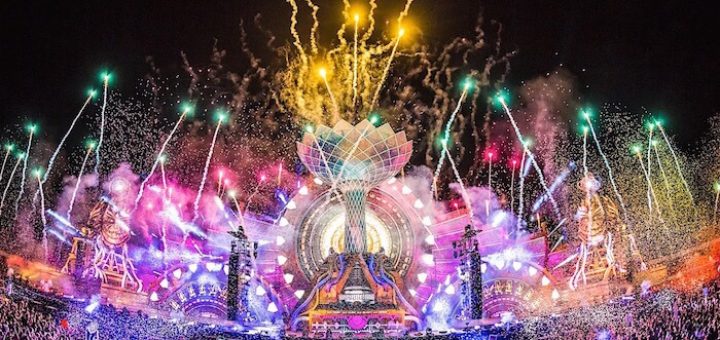 Electric Daisy Carnival on the Las Vegas Speedway is coming up this weekend, and everyone who plans to attend this legendary yearly event is beginning to plan ahead and get everything ready right now. A dusk-til-dawn festival requires meticulous preparation if show-goers want to have the absolute best experience possible. We have compiled a list of stuff you should do this year to make this your best EDC experience yet.
Increase Your Health
Sleep is a must to stay energized for the entire weekend. It might be tempting to stay up the entire time (and you might have some help); but day 3 won't be so exciting if you're dragging the whole time. Remember to eat as well! Not only is it generally unhealthy to not eat properly for an entire weekend, but raging like you will at EDC on an empty stomach could cause serious issues. You don't want to pass out in the middle of a giant crowd. Lastly, make sure to STAY HYDRATED! Everyone says this, because it's true. This year, Insomniac has provided free water refill stations for anyone who has purchased a branded water bottle inside the venue.
Stay Fresh and Stay Stocked
Security is tight at EDC, and they WILL confiscate any items that are deemed inappropriate or could potentially be a hazard during the festival. Make sure to bring unopened packages of whatever you need to bring in each day (chapstick/lipgloss, cigarettes, gum). Also remember to bring items such as toilet paper, hand sanitizer and remember to get cash out beforehand because the ATM fees will most likely be crazy inside. If you're travelling from out of town, make sure to let your bank or credit card company know that you're about to go big in Vegas so your accounts don't get locked down. If you have too much stuff, you can stash it all in one of the lockers that will be available for rent at the festival. Bring earplugs to save your hearing, make sure your shuttle pass is on your wrist and DO NOT FORGET YOUR TICKETS!
Don't Get Lost
Cell service sucks at events like this, and your battery will get drained faster than usual. Bring a Mophie or charging device for your phone, or consider using walkie-talkies if you have access to them. Festival maps are available online and at the venue, so arrange a meeting spot with whoever you came with in the event that you should all lose each other. Some EDC-goers will make festival totems, which are usually decorated pool noodles with easily spotted icons. The totem holder will be much easier to find in the crowds and will help bring a friend back to his or her lost group.
Be Aware
Keep an eye on your drinks and don't consume anything you receive from a stranger. I know, getting slipped "a little something" might be an EDC-goer's dream, but not knowing what is in your body could be extremely harmful, especially if something were to go wrong. Also make sure that your EDC passes are legit if you've bought them off of third-party vendors. You can do this by visiting flavorus.com/card and entering the 16-digit code on your card. Fake passes are peddled every year, and nothing would suck more than showing up ready for EDC to find out that your tickets are fake at the check-in.
Arrange for Transportation
Maverick helicopters are taking EDC patrons back and forth again this year for a fee of $800 round trip. If this is out of your budget, take the EDC shuttle. Shuttle passes are available online on Flavorus for $80. The shuttles will run back and forth regularly throughout the nights and have pick-up and drop-off spots at many strip locations. If you're driving, leave well before the time you want to arrive. Traffic will be insane, and parking will be nuts as well. Drive sober and safe for the good of yourself and your fellow festival fam. Remember to carpool!
Be Informed!
Download the EDC mobile app and check out the general info and FAQ on the EDC website.
Don't Get Hitched
This year, you can get married at the festival. Feelings of oneness with the crowds and love for all of mankind will run rampant at EDC. So, last but not least, don't marry a stranger just because you are on drugs…or do. Whatever.