Hakkasan Group Purchases Angel Management Group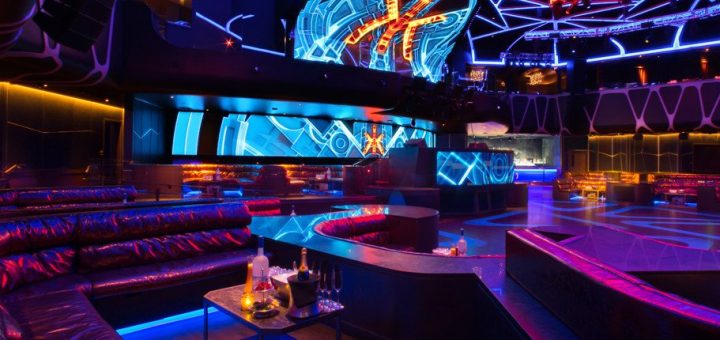 Hakkasan Group (owners of Hakkasan nightclub) announce today that they purchased Angel Management Group. Not much of a surprise to me though. Hakkasan Group consists of a major player (Khadem Al Qubaisi) that wishes to over-power the nightlife world. The backer from the middle east that opened Hakkasan Nightclub with Neil Moffit (former CEO of AMG) set out a plan to set an example after he was denied a table at XS nightclub some time ago which led him to open Hakkasan Nightclub. The backer offered Steve Wynn's DJs more money where they couldn't refuse to join the Hakkasan team. It's a power move. He's smart and has a goal and that is to dominate the nightlife and entertainment industry. He's got the money to do it, but will it happen? AMG is known to have made some mistakes in the past, but has learned from them and moved forward to bigger and better things.
Angel Management Group manages Pure nightclub, LAX nightclub, Wet Republic and others. A few months ago, I spoke about rumors of Pure nightclub remodeling and turning into a combined nightclub and dayclub, but Hakkasan Group or AMG have yet to make the official announcement. I believe it's coming. Something needs to be done to these venues and the smart move would be to remodel them and bring them back to life. Time will tell.
"More than two years ago, Hakkasan Group selected AMG to develop the highly acclaimed Hakkasan Las Vegas, which opened in 2013. Since then, the two companies have been working in conjunction to open new properties, including Hakkasan Beverly Hills and the newly acquired Herringbone at Mondrian Los Angeles. Hakkasan Shanghai will open in early 2014." Source: Vegas Inc.
"Following a successful partnership with Angel Management Group, we believe the consolidation of its businesses will accelerate Hakkasan's goal of creating a suite of multifaceted global lifestyle brands. AMG has a proven track record of success in venue operation and marketing, and has established high-performing venues and experiences that appeal to guests and generate strong revenues," said Khadem Al Qubaisi, chairman of Hakkasan Group.
Nothing was released about cash details of the transaction.