Hakkasan Group To Buy Light Group In Las Vegas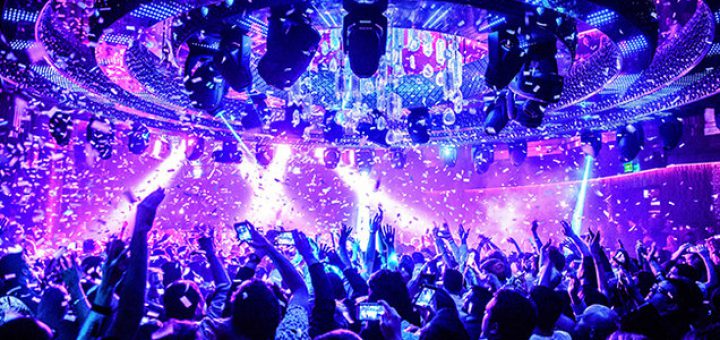 Hakkasan Group (formally known as Angel Management Group) came into the scene in 2013. They had the intention of taking over the nightlife industry, but we never knew what that really consisted of. Everyone always says they are going to "takeover," but it is never on the capacity of literally buying out all the competition and taking over. The $100 million dollar, 80,000 square-foot facility Neil Moffitt acquired at MGM grand was in fact only the beginning of a massive acquisition.
Since the inception of Hakkasan Group, they have managed to form a series of partnerships and acquisitions, but the largest to-date is the rumor to purchase the shares of Morgans Hotel Group's stake in Light Group, which operate Light nightclub inside Mandalay Bay hotel and 1 Oak inside the Mirage hotel.
Details of the purchase are still unclear, but sources tell me that the deal could approximately be around $41 million in cash and debt, with Hakkasan taking control of about 20 restaurants and clubs in Las Vegas, Los Angeles and Miami. Hakkasan would be buying Morgans' 90% stake in Light Group, which the New York-based hospitality company bought in late 2011 for $46.5 million in cash and debt.
Multiple sources also confirmed that Hakkasan had made inquiries to buy out nightlife operator Tao Group, whose venues include Vegas' Marquee Nightclub and New York's Marquee. Those inquiries were made earlier this year, but never led to substantial negotiations, said those close to the companies. It will be interesting to see how that plays out after Light nightclub is acquired.
Since debuting its Vegas venue, Hakkasan Group, whose ownership can be traced back to Abu Dhabi's Sheikh Mansour bin Zayed Al Nahyan, has continued to establish itself as a major player in Sin City entertainment. The company will also add to its Vegas portfolio with the opening of the 75,000-square foot Omnia at Caesars Palace in the spring of 2015.
If Hakkasan is able to complete its deal for Light, the hospitality firm may own three of the largest nightclubs by the time of Omnia's opening next year. It would also presumably take over Light's smaller properties and restaurants throughout MGM properties, including Japanese eatery Yellowtail and Bellagio-based club, The Bank. One person close to the negotiations noted that, as part of the deal, Hakkasan would be committing money toward the future improvement of current venues and the development of new properties.