Mandalay Bay Hotel In Las Vegas Agrees To $500k Fine In Sex & Drug Sting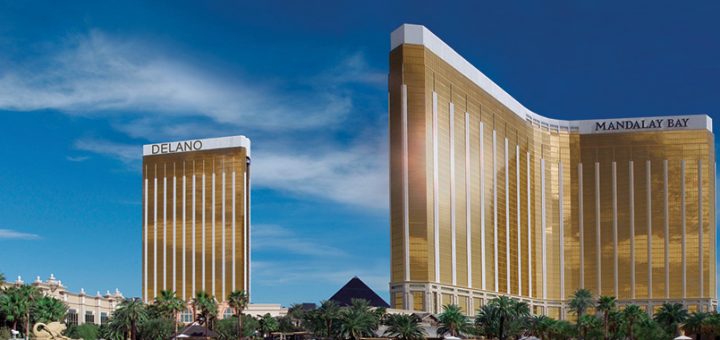 Below is a story that hit the news this morning all over the internet sharing what some would call an idiot move by employees at House of Blues and others. In my experience in the almost 10 years I have been in the nightlife and entertainment industry, prostitution and drugs are a big no no and that 8 ball of cocaine or hooker someone asks for isn't worth my reputation, my relationship with my kids and time behind bars. I've worked too hard to let something so small ruin everything I've worked hard for. Drug and sex stings happen all the time, but it's not common for big stings like this to happen. Small sex and drug stings are more common, but most of you will never hear about them.
I spoke to an employee at House of Blues today and she mentioned they were recently asked to update and sign a new policy on no tolerance on drugs and prostitution and this explains why. It's good to know people are taking this serious on that property and doing the right things to ensure their employees don't make these mistakes again, but there's always that one person that will ignore all of this and try and get away with it. The cycle never stops.
(Reported today) LAS VEGAS (AP) — The Mandalay Bay Resort plans to pay a half-million-dollar fine after employees at an upscale Las Vegas Strip lounge provided prostitutes and drugs to undercover officers.
Authorities say undercover officers bought cocaine, ecstasy and other drugs from employees of the House of Blues Foundation Room over the summer of 2012. Officials say employees also connected officers with four prostitutes and a private room for sex. The sting caught 10 employees and five non-employees engaging in this kind of illegal activity.
Officials with Mandalay Bay parent company MGM Resorts do not contest the findings of the complaint. The company said the employees involved in the activities have been fired, and the lounge has increased its training procedures to prevent future misconduct.
"While these activities took place outside our knowledge, we acknowledge our responsibility, as landlords, to monitor all nightclub and ultra-lounge operators at our resorts. The intolerable activities discovered by investigators are obviously completely contrary to the type of luxury resort our company strives to run," the company said in a statement. "House of Blues has increased its compliance and training procedures and reemphasized its zero tolerance for inappropriate conduct."
Mandalay Bay will also pay $17,000 to reimburse investigative expenses.
The Foundation Room is a chic restaurant and club on the 43rd floor of Mandalay Bay, which is on the Las Vegas Strip.
The complaint says that the investigation was initiated after an undercover officer bought cocaine from a person later determined to be a Foundation Room host. The officer asked the host if he could use the drug at the club and was told he could, if he was careful.
Most of the transactions that occurred during the sting took place in public areas in the casino.
State gambling regulators partnered with local police to conduct a similar sting in 2012 at the Palms Casino Resort west of the Las Vegas Strip. In that case, nightclub employees accepted payments to supply prostitutes, cocaine and pain pills
Last spring, gambling regulators sent a letter to all casinos warning them to curb illegal activity at clubs and pool parties. — Source MSN.com