Gallery Nightclub Out Of Business And Closes Its Doors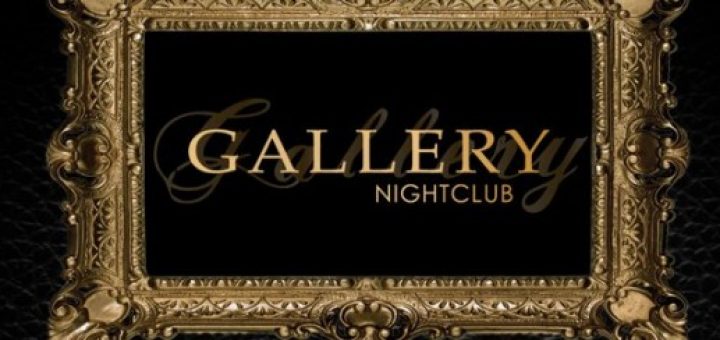 The day has come that Gallery Nightclub inside Planet Hollywood Resort & Casino in Las Vegas has closed down. Some employees showed up to work today to find out the club was closed with no warning. The P.O.S. systems and alcohol were pulled out from the club. I spoke to someone on the inside that mentioned gaming control board was around the property doing what they do to make the decision this weekend. Still waiting for the official word to come down from corporate as to why the club was closed and what they plan on doing with the space. Stay tuned…

UPDATE #1
Check out some responses of shocked employees that I found on Facebook hours after I posted this article of multiple people that didn't know Gallery was closing down. They learned they didn't have jobs till after it was announced online. Some other employees are saying they knew of the club closing, but they kept it a secret and others say it's been an ongoing rumor for a long time and they didn't know to take the rumors serious or not.

UPDATE #2
After a long day of researching why Gallery Nightclub actually closed and having multiple emails and phone calls come in, I found one email from a recent employee to be pretty interesting. The person remained anonymous, but ensured me this was the truth and why he thinks (knows) Gallery Nightclub closed. I'll leave it up to you on what to believe and put some pieces of this crazy puzzle together.
On another note, I spoke to Robin Leach this morning and he has also not been able to get any responses back from Caesars Entertainment, or the owners of Gallery Nightclub on this issue.
Anonymous Simon Taylor – "I don't want to say until I get what's owed to me from them. I worked there since the club opened. I'm also very good friends with the casino managers and the PH VP. I have a family member who is a metro officer on the strip.
My story is true, Billy Richardson Jr. has been trying to get out of the lease since around April. It was decided the easiest way to get out from under the property was to default on the lease. Late payments, hip hop crowd, telling them ahead of time we were bringing in hardcore acts, like 2Chainz & Busta Rhymes. They knew the hotel wouldn't like it, then did it anyway. They also wanted us to do the entrance up on the Mezzanine and we did it a few times and then we moved it back downstairs to piss them off some more. It got so bad, that for the last 2 months hotel security managers walked through the club 5-6 times every night. When we announced the Money Team Monday, the hotel went crazy! And just like that, in the last 30 days, it all started. Cancelled the Money Team Mondays, the new Stoli Contract and then cut back on everything. We even had to borrow pineapple juice from the casino bars because they wouldn't order it.
The hotel has no interest in taking over the space. They do however want the Mezzanine back and would like to take over Pussy Cat Doll Lounge for banquets and parties etc.
Towards the end of Spring, the decision was made to go hip-hop for a cash grab. We all knew that the hotel would hate us for it. Security quit responding fast, the other restaurants and bars hated our clientele. Hugo Moreno got scarce around the club and John Abin and Tony Paoli started doing the only thing they know how to do, steal cash and scam people. Anthony (Tony's best friend and roommate) our Promotions Manager and Angel (the guy that ran the door) are completely incompetent. Comp tables for people they claimed (but weren't) in the industry for a $150-$200 handshake fee approved by Tony and no dress code were par for the course…..
There's lots more, but that's enough for now. Lets hope I get my paychecks this Wednesday…….."

UPDATE #3
A spokesperson on behalf of Caesars Entertainment stated: "Planet Hollywood Resort & Casino can confirm that Gallery Nightclub has closed. We are currently evaluating several exciting options as for what will replace this space, and an announcement will be made soon regarding future plans."

UPDATE #4
Robin Leach with the Las Vegas Sun picks up Gallery story and confirms KingOfNightclubs.com broke this story first. CLICK HERE to read Robin's full article.

UPDATE #5
Robin Leach reports on Twitter that employees and vendors are being told they can't be paid until they sell Gallery Nightclub's possessions. Block 16 Hospitality owner has security at their offices telling ex employees "no money." Gallery parent company Block 16 Hospitality and its owners and other venues have funds. Lawyers are being hired. This is getting very messy.
UPDATE #6
3 cocktail waitresses that worked at Gallery said they received their checks today just like the PR company said they would after not allowing them in the building earlier in the day. Only problem is, they were greatly stiffed. Seems as though the employees received their hourly wages, but have not received their tips and commissions owed for the past 2 weeks (which is confirmed in the screen shot by other waitresses below). Gallery reps at the office told the employees that there is nothing they can do at the moment. One waitress claims she was short $800.00 and plans to attain a lawyer if she doesn't get her money. Robin Leach reports that the dance company (go go dancers) were stiffed $13k dollars.